Universal Credit (UC) was announced by the department for Work and Pensions in 2010 and began a slow rollout in 2013. The governments intentions were to simplify the welfare system for all and to give those receiving benefits more agency.
The previous system consisted of six elements: child tax credit, housing benefit, income support, jobseekers' allowance and employment & support allowance. Now, with UC, low income and unemployed households receive all social security payments into one package.
How Universal Credit Works and How it Affects Landlords and Agents
Commonly under UC, the housing allowance is paid directly to the claimant where it is their responsibility to pay the landlord (although in Scotland the claimant can choose to have their UC paid directly to their corresponding landlord). Common features of UC are as follows:
UC is calculated and paid monthly to the claimant.
The amount received will increase and decrease subject to household earnings.
Other variables include a claimant's ability to work, where they live (due to London rates being higher than elsewhere), relationship status, levels of capital/saving and number of children.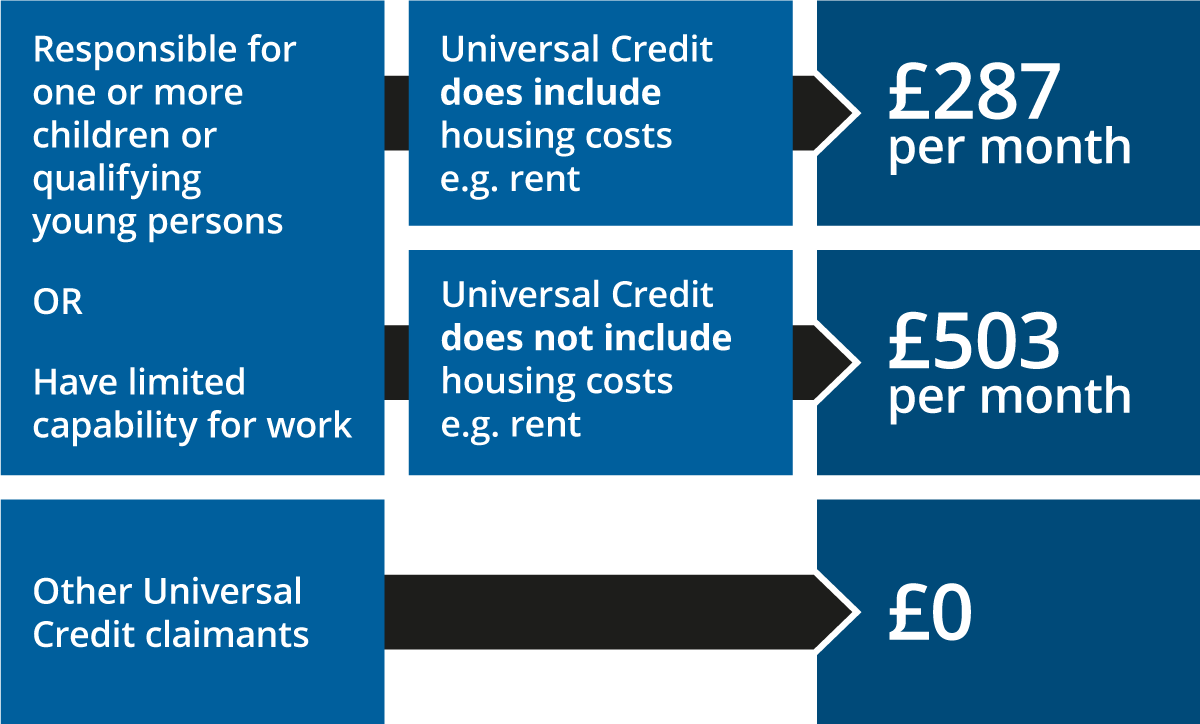 Source: Department of Work and Pensions
It may be the case that tenants will need additional support if they find it difficult to manage their money with the UC system. There is financial support available for those who need budgeting advice. If this is the case, the claimant can request a managed payment to landlord if the they are struggling to get the payments completed; this is significant considering 50% of tenants on UC have fallen behind on their payments in the past.
Tenants are likely to pay in arrears, which may affect the punctuality of their rent payments. As a property owner, you will need to communicate clearly with them, if they now pay at the end of each contractual month. The punctuality of payments has improved over time, as of March 2018: just 88% of full payments were made on time which has since improved. As of February 2019: 95% of full payments were made on time to landlords. This increase is promising for landlords and agents.
Advice for Property Managers and Agents
It's important for property managers to be knowledgeable of the UC system on behalf of your clients, company staff and tenants. Encouraging tenants to budget will ensure that they can clearly quantify their disposable income and differentiate their rent money from the rest of their income to help prevent them from consuming up their rent money.
Private sector tenants who receive UC will receive the lower amount between actual housing costs or their relevant local housing allowance. Therefore, they will have to pay any differences between the amount of UC they receive and the rent amount, which just underlines the importance of budgeting.
Additionally, property managers, agents and landlords should be knowledgeable of the bureaucracy of evicting tenants who miss arrear payments. Albeit controversial, becoming educated about the eviction procedure and serving a section 8 notice for a breach of contract as a last resort is advisable.
How Property Management Software Can Help
Property management software can ensure communication isn't neglected and can help you stay on top of rent payments. Utilising software will allow you to send automated messages to tenants to remind them their rent is due or to alert them of a missed rent payment. Landlords can also track any changes in rent agreements every time a tenant switches to UC, as the transition to UC nationwide is predicted to last until March 2023. Arthur's range of features that can take into account social housing, can make landlord's lives a lot easier, ultimately saving time and money.